---
Craft Show
Yellow Pages ©

Toll Free: (800) 871-2341
Tel: (562) 869-5882
Fax: (562) 904-0546

Office Hours:
M-F 10am-8pm EST


~ Hand-Crafted Gifts ~
Sketches, Portraits, Animal Portraits, Caricatures, Jewelry, House Sketches, - More Gifts!
.

The Portrait Wiz - will create your portrait from a photo. For a great wedding gift: a portrait of the bride or the bride and groom, approx. 11" x 17". He also does animal portraits , famous people portraits , wedding caricatures and other great caricatures of people's hobbies. Portraits of your children, parents, or several generations together in one composite portrait .

See his work on his on-line catalog at www.portraitwiz.com .

Leo's Artistic Iron Pot Racks - Custom Pot Rack, Stemware Rack and Gate builder.
Northeast Kettle Korn - we do street fairs, picnics, conventions, parties, fund-raising - more! (Winter in Florida, the rest of the year in Belle-Mead, NJ.)
We cover the following Eastern US States:


*If you would like to mail your credit card information, or to send a check, click here for an order form to print out. Then fax or mail it in.)
Free 7 Day Trial to Craft Show Yellow Pages or Craftmaster News!
Art & Craft Show Yellow Pages is your #1 Reliable source providing detailed information about Art and Craft Shows, Fairs and Festival. The Online Show Listing System for Crafters, Artist, Vendors and Event Promoters.
When you subscribe to Art & Craft Show Yellow Pages not only will you get 24/7 online access to our unique copyrighted data, but you can also request at any time a printed copy for an additional $15.00 dollars each print (Includes Priority S & H) as long as your subscription is current.
Your one year subscription (1 yr) includes instant access to our online system and as a current member you can benefit from Print-on-Demand, our exclusive member service that allows members to request printed copies of the most current events for an additional $15.00 dollars each print (Includes Priority S & H)
Rent your booth today! Get contact information to each show NOW!

Get Detail information about each show easy and fast with our copywriting quick code format.

Google Geo Coded Radius Zip code search

Show Reviews & Comments by Exhibitors

Easy-to-Read Listings & Reviews
(with our copyrighted data arrangement & organization)

Read your show listings on the GO! Optional Print-on-demand book!

Save on printing costs by using Art and Craft Show Yellow Pages

The Most Complete, Accurate, & Up-To-Date Show Listings, Guaranteed!

Pen & Ink Sketches of Your House by Pat Smith from your photograph: a special housewarming gift as well as a wonderful way to remember the old homestead. Friends, family, business associates, realtors and others can give a gift with special meaning.

Party Invitations - Unique party invitations from Inki Design. Each invitation comes with a fridge magnet.
.KettleCornByGiggles - hand-popped kettle corn in the Connecticut and nearby Massachussetts, New York area: street fairs, picnics, conventions, parties, fund-raising - more!

Online Art Gallery, Buy Art, Original Art
The Vision Grove is more than an online art gallery. Here you can also get involved in a vibrant art community and interact with artists and buyers from all over the world.

Wooden Toys
Wooden Toys and More, home of handcrafted wooden rocking horses, toy trucks and trains, KidKraft children's furniture, pedal cars, and fanciful playhouses & puppet theaters.

"Where the wheel of creativity keeps turning " East Fishkill, NY
Crown Jewels . . . Strange Properties of Stones This site sells unique, handcrafted jewelry and hair pieces, but also is a fun site to visit. They offer everything from free gemstone postcards, a chat board, classifieds, search engines for astrological birthstones, and healing stone searches that result in specific gravity, hardness, the corresponding chakras and more!

PK Steel Designs, based in Kansas City, designs and manufactures modern steel furniture that is built to last. We provide custom design services as well. Dimensions, finish, and color can alter any piece. You can also design a piece yourself. Your ideas can easily be transformed into furniture perfect for your living space. Our welder, with 40 years of trade experience, is dedicated to quality craftsmanship.
http://www.pksteelfurniture.com/

Soulpaks - Custom 5 Senses Giftpaks for all Occasions!
SoulPaks.com offers soulful gift packages called SoulPaks featuring items for the 5 senses. Send SoulPaks for corporate and personal gift occasions. Use our pioneering CHANGE buttons to customize! Stop by to WIN SoulPaks too!
Kerry's Scroll Saw Portraits in Wood Transform your cherished portraits into a work of art like none other you have ever seen.
Whether you are looking for an anniversary gift, a birthday gift, a Christmas gift, a wedding gift, or a Mother's day gift, one thing is certain...this will be among one of the most unique gifts you will ever give.

Blue Star Products(custom hand painted pet portraits), Blue Star Afghan Hounds and Chinese Crested Dogs
The Lighthouse Man
: The "LEADING" Manufacture of Custom Crafted Lawn Lighthouses, & Lighthouse Accessories.
http://www.sonshinecrafts.com - Calligraphy, - custom framed and matted with pressed flowers (or without.) Your special verse or saying, or choose from hundreds for a special occassion . Pat Smith will even press flowers from your wedding bouquet to be arranged on your original wedding invitation, and matted and framed for a one-of-a-kind gift or special remembrance. Her special services include hand-written envelopes for wedding invitations, - and more
Artist Teresa Bernard Animal Art And Wildlife Oil Paintings
-
Original wildlife oil paintings for sale - including portraits, seascapes, still life, landscapes, religious art and commission art. Free online art lessons. Also offering professional Web design and SEO for the visual arts.
About Isabel Gallery - Reproduction Oil Paintings. Isabel Gallery offers prestigious fine art reproduction oil paintings of Masterpieces, entirely hand painted: Van Gogh, Renoir, Cezanne, Bouguereau, Degas, Manet, Botticelli, Gauguin, more.
All About Dolls Everything about doll wigs, doll stands, doll eyes and doll accessories for porcelain, vinyl or softbody dolls.
Clothing Creations by Irmgard - Clothing for 18 inch tall dolls , with matching clothing for the little girls who own them.
Kyoli Kreations Jewelry
Description: Artistic designs, custom handcrafted jewelry, birthday gifts, anniversary gifts, unique styles, trendy fashions and affordable.
A Unique Selection of Beaded Jewelry, Necklaces, Earrings, Bracelets, Dreamcatchers, Suncatchers, Mandellas, Medicine Wheels, Crafts
Visit Sea Crest Crafts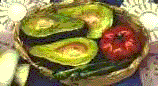 Gift Baskets, Papier Mache Faux Fruit Arangements and PopArt Sculpture: A vast number of choices and Free Paper Mache Lessons as Well.

Leather Goods by Natural Reflections : Leather handbags, belts, backpacks and wallets .
Jewellery Australia
Our site, bringing a smile to your day with positively motifed products. Imagine what you could do if you knew you could not fail...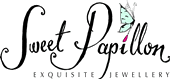 Signs of Wood, Company: Personalized 3-dimensional wood signs for gifts and business. Over 180 art center to choose from and your custom wording make for a truly personalized and unique gift.
http://www.imaginationmarket.com/ Imagination Market - Unique Handcrafted Gifts from Canada Browse our market for gifts sure to please. Free parcel post in Canada and the Continental U.S.
http://www.patagoniagifts.com Artisans from Patagonia: handcrafted art gallery including hand made silver jewelry, unique ceramic pottery, fine wood art and natural leaf jewelry gifts.
The AaRtLiNkK Fine-Art & Artist Directory
The Ultimate Hair Accessories

! Unique, Handcrafted and Extremely Comfortable! Works in all styles and lengths of hair. See easy hair styles with step-by-step instructions. FREE SHIPPING in the US for all orders $50 or more
.
Dog Show Supplies
Finally, one place to buy everything you need for your best friend.


http://www.drakebriscoe.com
Here you will find an exhibition of works from the studio of the well known English restorer of antique lacquer: Mark Briscoe, an artist working in a number of diverse styles, originally from the U.K. He is currently based in North Eastern Spain. , Mark Briscoe has been recognized as one of today's leading exponents of Indian classical painting, as well as his chinoiserie decoration on furniture.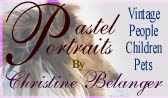 Art & Craft Show Yellow Pages - art and craft shows, fairs and festival listings in the New England and Mid-Atlantic States for craftsmen, artists, food vendors, resellers and performers. Published quarterly. Call 888-424-1326 or subscribe online.

Call us toll free at: (800) 871-2341

We list detailed information about the following events:
•Art and Craft Shows
•Fine Art and Fine Craft Shows
•Street Fairs and Festivals
•County & State Fairs
•Home & Garden Shows
•Farmer's Markets
•Antique & Collectible Shows
•Music Festivals
•Car Shows
•Holiday & Gift Shows
...and much more.
Art & Craft Show Yellow Pages ™ is now Online for only $48.95 a year! Faster and easier to find more events, Printed On-Demand for current subscribers only at $15.00 Each Print (Includes Priority S & H).

Click Here to Browse Our Online Database of Events for Sample Event Listings - Now Nationwide!

Sell your arts and crafts at Fairs & Festivals. Find out where the shows are and start selling at local, state and nationwide events. Sell at farmers markets, sell your art at street fairs, sell food at festivals, sell clothing at craft shows, sell jewelry at street fairs and more.
We list all events Nationwide! We include detail verified information for each event! This is the best source for event information and is ideal for vendors looking to sell their products or services whether you are selling food, promotional items, clothing, antiques, jewelry or any items ranging from hand made to buy and sell.
Subscribe NOW and get instant access to the most reliable event listing information you can count on!

Art & Craft Show Yellow Pages is a regional show guide for craftsmen artists, food vendors and resellers in Alabama, Arkansas, Connecticut, Washington DC, Delaware, Florida, Georgia, Iowa, Illinois, Indiana, Kentucky, Louisiana, Massachusetts, Maryland, Maine, Michigan, Minnesota, Missouri, Mississippi, North Carolina, New Hampshire, New Jersey, New York, Ohio, Pennsylvania, Rhode Island, South Carolina, Tennessee, Virginia, Vermont, Wisconsin and West Virginia !
Art & craft show listings contain in-depth details and information to help you choose the right shows to sell your arts and crafts, promotional items, food vending, trade or wholesale.
All shows are not equal.
Choose your shows by targeting your customer. Will your customer be there? We even publish information such as: 3 stages of live music, pony rides, Antique and Classic Car Shows,. . . - more!
Real show listings with detail descriptions like, event attendance, cost of booth, size of booth, what you can sell at each event or signup deadlines to event. Choose from detailed listings according to your preferences; we let you know if a show is indoors, outdoors, in tents, or in a mall. We even publish eligibility requirements, - so you will know if a show is an 'Open Show' a 'Juried Show' or trade or wholesale shows. If a show is predominantly Contemporary, Traditional, or Country , we print that information too, to help you find the right venues to sell your work.
ART and CRAFT SHOW YELLOW PAGES is the most important tool in your business kit! Subscribe with confidence! We guarantee it will help you with your business, or we'll refund the balance of your subscription!
See: www.craftshowlist.com, www.craftsfairguide.com, www.craftmasternews.com, www.artsCraftsShowBusiness.com, http://www.1nbcard.com/artisan.html
List your Art & Craft Shows, Fairs, Festivals, Street Fairs, Garden Shows, Trade & Wholesale shows -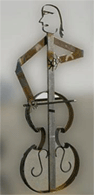 Sonny's Metal Art
Metal sculpture from
discarded metal objects.